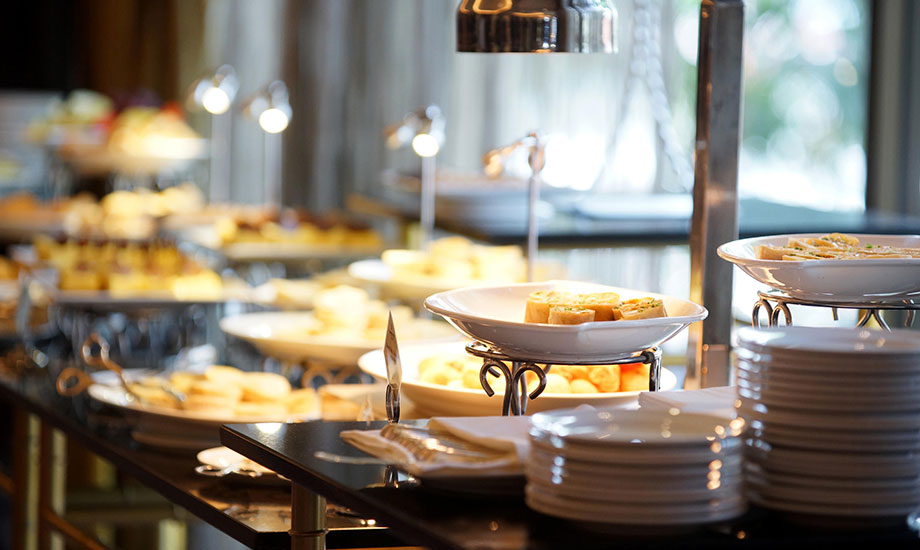 The new self-service: Adapting and innovating towards greater safety
The hotel and restaurant's sector is constantly reinventing itself! After the confinement measures, imposed by the Covid-19 pandemic disease, the General Directorate for Health has disclosed a series of new rules, aimed the reopening of restaurants and hotels, including news about the self-service system.
The deconfinement phase brought the need of discovering new solutions, aimed at getting business back-on-track, by promoting everyone's well-being and safety. Under the new rules, the use of self-service systems, such as the buffet, very common in almost all hotels and some restaurants, is discouraged. It is now necessary to think about viable alternatives that allow the safe operation of these places.
Hotels without buffet. Now what?
The buffet dissemination, as we know it today, appeared in 1946, when Herb MacDonald decided to operationalize this way of serving, in Las Vegas Hotel. The system has undergone a long evolution to this day, regarding presentation and maintenance.
The times we're go through advice against its use, across hotels and restaurants. However, the buffet system is still, for many hotel units, a good way to catch the eye of new customers. Therefore, it is important to rethink all options and find new solutions to face the new reality.
Costa Verde is innovation!
Costa Verde has been making, in the latest years, an effort in order to developing porcelain pieces, allowing hotels and restaurants to operate the buffet, by avoiding the traditional Chafing Dishes. Used to keep food warm, these utensils, besides being aesthetically unappealing, promote contact between people. The role of Costa Verde is precisely to bring a new life to the buffet system.
If, on the one hand, the brand presents incredible serving pieces and oven to table in the Duo collection, on the other hand, and aware of new concepts, it holds collections which allow a more personalized service, in a buffet system.
Through the use of small pieces, aimed at presenting food in individual doses, Costa Verde can provide safe and hygienic solutions. Moreover, it allows a more careful presentation.
Enjoy your buffet safely
Costa Verde wants you to be able to offer your customers the option of a safe buffet system, during this pandemic period and in the post-pandemic future. Therefore, you can count on elegant pieces of collections such as Isola, Eclipse, Opera, Universal and Saturno, which provide alternative platting solutions.
Creating and developing porcelain pieces, in order to make your clients feel at home, has always been in Costa Verde's genes. The brand is aware of its role, as a world reference producer for the hotel and restaurant sectors, by assuming itself as a global professional brand.
Present across more than 50 countries and a partner of the most demanding hotel and restaurant operations, Costa Verde will do everything, aiming to make you feel as safe as if you were at home. Subscribe Costa Verde's blog and get all the news, tips and much more!
---
Subscribe our blog!