Edible flowers have grown in popularity, either across gastronomy or cake design, and there are plenty of options to explore. 
However, according to Fábio Soares, owner of Terra D'Avó, a company producing edible flowers, not all flowers are fit for human consumption, and even within the group of those that effectively are, only those cropped for this purpose should be used across cuisine, as some products used during the development of ornamental plants, such as insecticides and fungicides, make them unsuitable for human ingestion. Therefore, it is important to take into account where you're buying these flowers, and it is also advisable to opt for organic products. 
Get to know, below, some of the most used edible flowers in cuisine:
Pansy is perhaps the most famous edible flower due to its availability in various bright colours that enhance the presentation of any dish, and its versatility, thus having a very mild flavour, which allows it to be integrated in almost any type of gastronomic creation.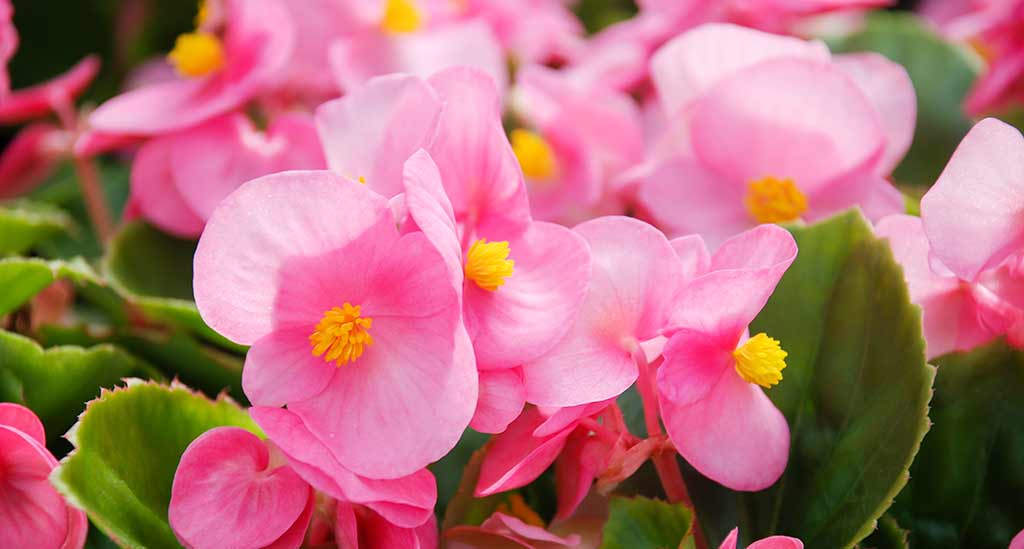 Begonias
With their acidic and slightly bitter flavour, these flowers, which feature prominently in so many homes, are ideal for adding to desserts or to accompany fatty meats.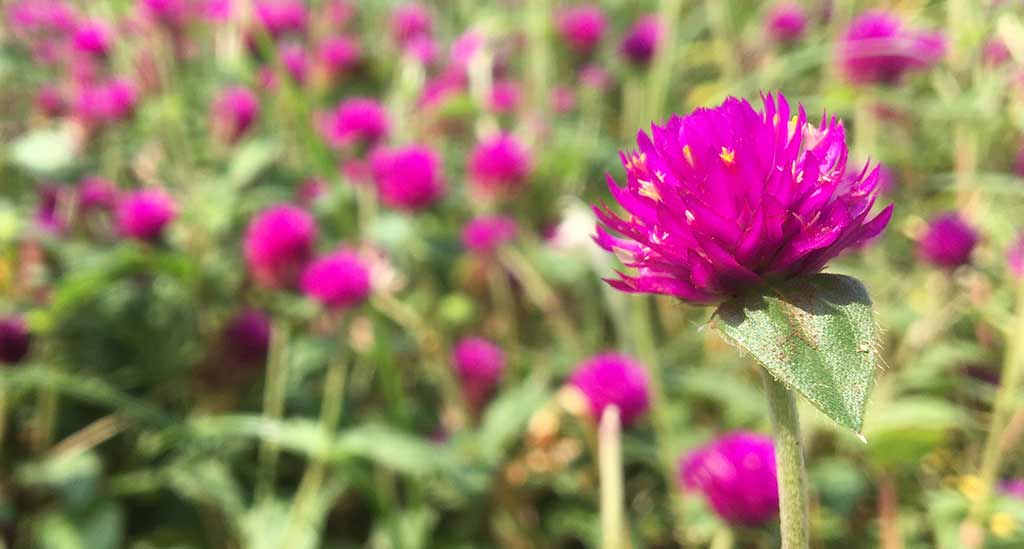 Perennials
Although they do not have an intense or characteristic flavour, perennials, especially purple ones, are much appreciated as a decorative element. Their infusion is a natural way of relieving sore throats.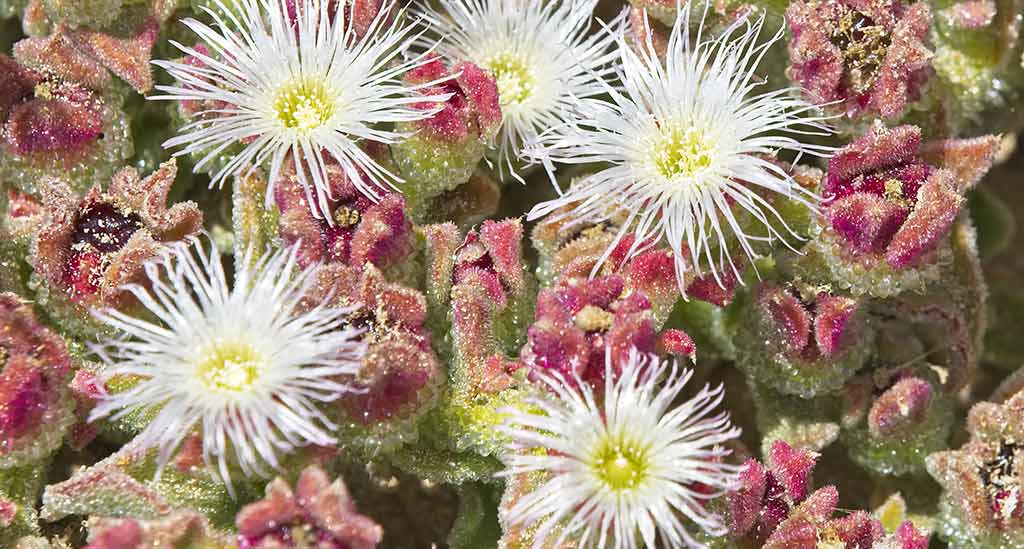 Ice plant
Tasting the crunchy flower of the ice plant is like tasting a bit of the sea: a fresh, delicate, salty taste that goes along, perfectly, with fish or shellfish dishes.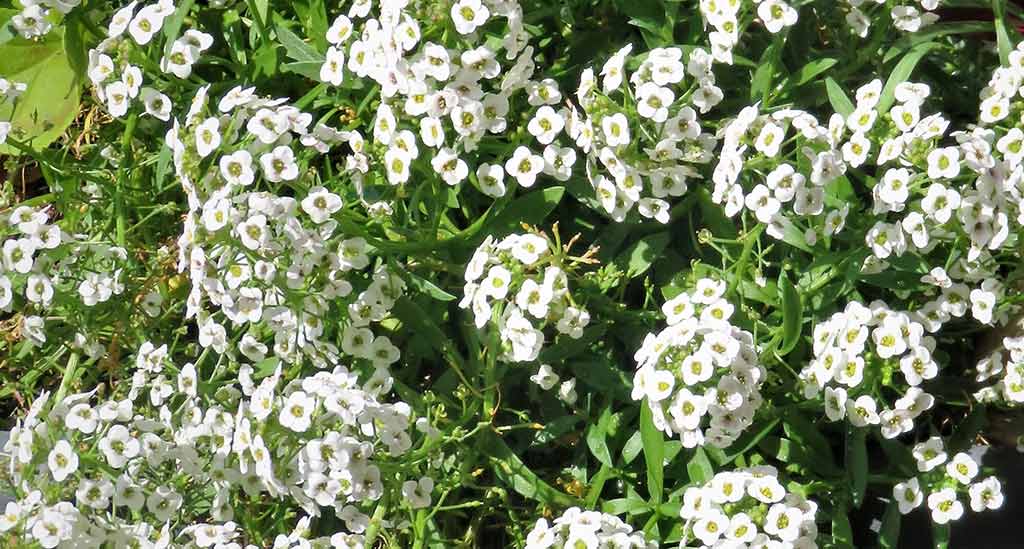 Alyssium or honey flower
With sprigs that form a small bouquet, this flower honours its name with a sweet honey flavour.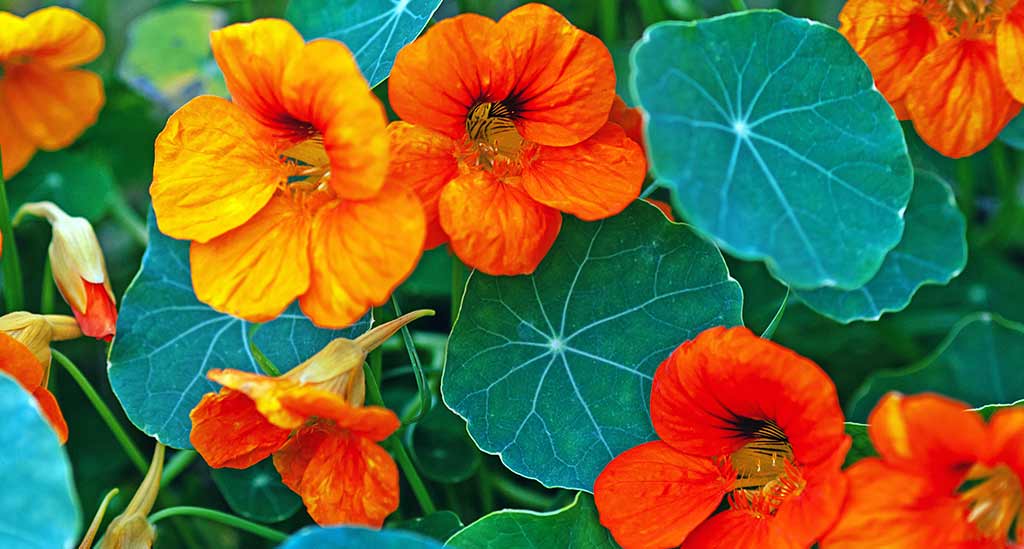 Capuchin
Capuchin, spontaneously growing in the fields, was once a very popular flower in salads, with a strong spicy flavour, softened by a sweet aftertaste.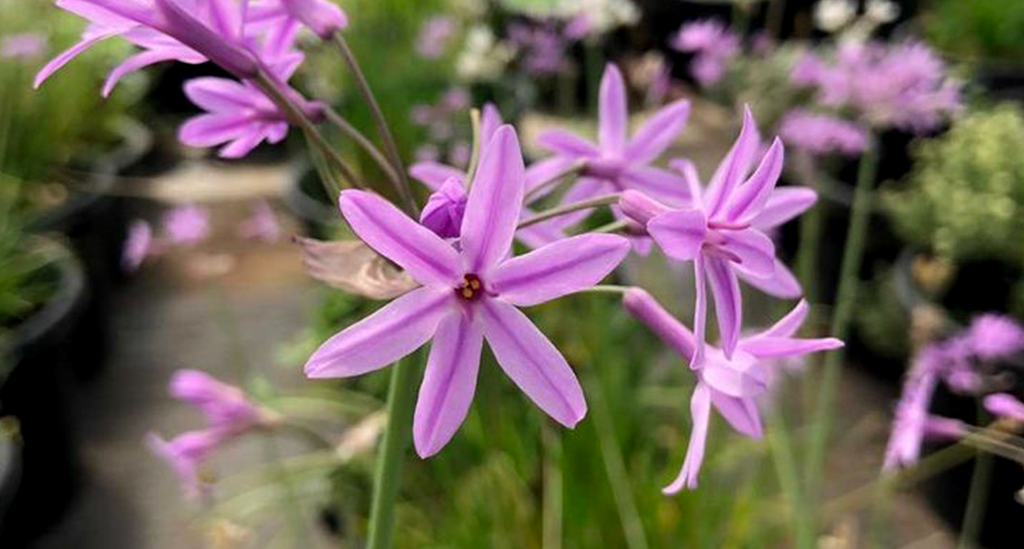 Society Garlic
Named society garlic by the English, this flower carries all the intensity of garlic flavour in its small lilac petals.
Although not a flower, this plant carries a bit of the ocean to dishes too, with an intense oyster flavour.
Purple or green, the basil flower presents us with the scent of this aromatic herb in the shape of a delicate flower stalk.
Of a delicate lilac, which turns blue when the flower is at its peak, borage has a fresh, cucumber-like flavour.
Do you know or have you tried any of these edible flowers? Share with someone who doesn't know them!
Which Costa Verde's collection would you choose for a flower platting?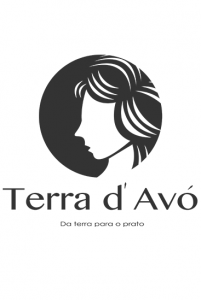 Terra D'Avó | Edible Flowers and Micro vegetables
The land, in Gafanha de Aquém, in Ílhavo, belongs to his grandmother, but the one who has been watching over the growth of edible flowers and micro vegetables, for the last five years, is his grandson, Fábio Soares. whose passion for aromatics, as well as for cuisine, led him to create this business.
However, at the hands of a fellow chef, along with the experiences that his insatiable curiosity had led him doing, it was throughout micro vegetables that the business began to grow, later embracing the challenge of edible flowers. This growth led him to move from a greenhouse he had built with his father to a bigger one, and to abandon his biology course, at the University of Aveiro, to dedicate himself, even more, to this project, reconciling it with his usual job. 
According to Fábio's philosophy, Nature provides us with everything we need, which is why only flowers and micro vegetables are grown from seed and are totally biological, with the help of beneficial insects, both larval and adult, such as ladybirds, which minimise the impact of pests. 
You can find out more about Terra d'Avó on 00351 914 346 979 or on their Facebook and Instagram pages. 
---
Subscribe our blog!